News
Only two more BOOM shows on BC tour, in Nelson BC!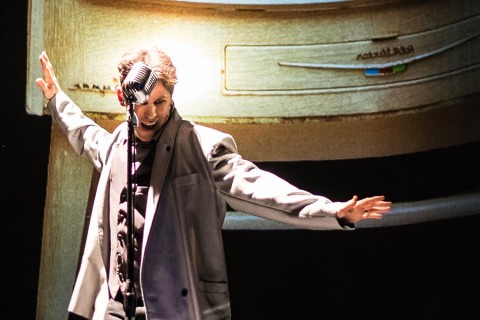 Last shows on the tour: March 11th at the Capitol Theatre in Nelson, BC! Read BOOM press here.
Vancouver Sun, Nelson Star, Nelson Daily, Kelowna Daily Courier

See @Rick Miller in the KDOONS / WYRD Production BOOM on a 4-city British Columbia tour of its touring version.

For arts lovers in West Vancouver, Vernon, Kelowna, and Nelson (and surrounding cities), this is your only chance to see BOOM before it sits down in some of Canada's premiere Performing Arts Centers in the 2015-16 Season.

BOOM has received standing ovations all across the BC interior:

March 3, 2015 @ 8:00 PM
Kay Meek Centre, West Vancouver, BC

March 5, 2015 @ 7:30 PM
Rotary Centre for the Arts, Kelowna, BC

March 7, 2015 @ 7:30 PM
Vernon and District Performing Arts Centre, Vernon, BC

March 11, 2015 @ 8:00 PM
Capitol Theatre Nelson, Nelson, BC

Click here to get tickets

Don't miss the explosive new show that captures the defining moments of the baby-boom generation. One man, 25 years, a 100 of the world's most influential figures. Journey from WWII to Apollo 11, from Perry Como to Elvis to The Beatles to Janis Joplin… it's a mind-blowing theatrical experience for all generations.
http://ls4.co/Ueo
<< Back to news