News
TRAIN WRECK at The Linsmore June 22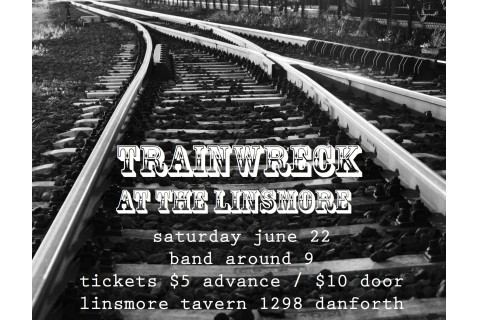 Fresh from a terrific gig at The Legion May 11th, TRAIN WRECK is set to crash into The Linsmore with another night of rollicking good tunes. Rick sings, plays guitar and harmonica, and pretends he's a rockstar for a few hours. New owners at the tavern have cleaned up the place to make you feel all warm and giddy. Come!
Sat, June 22. Band around 9pm. Tix $5 advance, $10 door.
Linsmore Tavern, 1298 Danforth.
<< Back to news